step by step how to make a football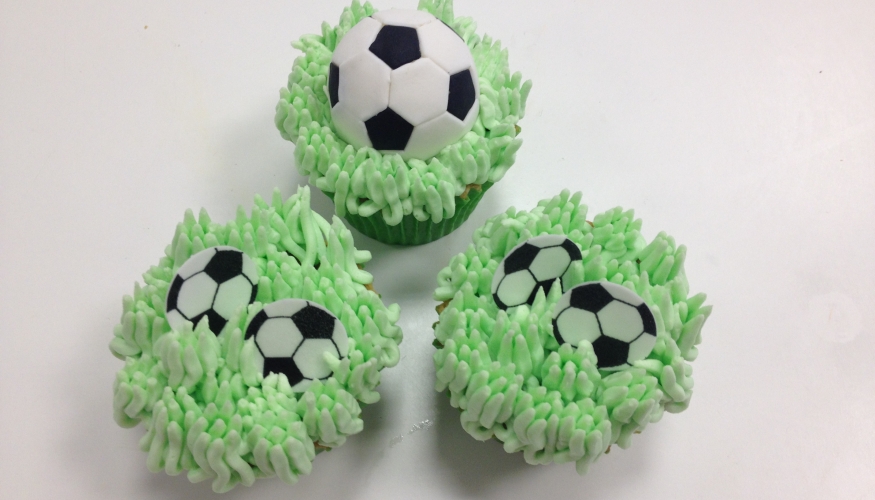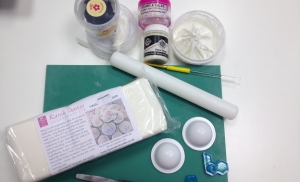 You will need
the Jem football set, Karen Davies sugar paste, black and white Mexican paste (or flower paste), non- stick board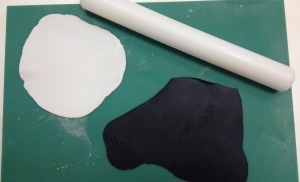 Prepare your paste
Roll your white and black pastes nice and thinly. I use petal base when working with dark colours to avoid cornflour smudges. Leave them uncovered to firm slightly.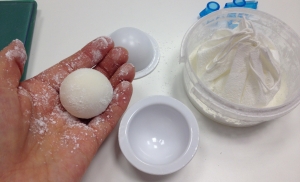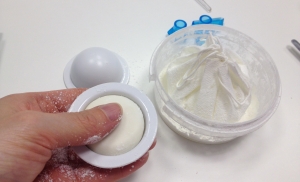 Using the mould
Roll a ball of Karen Davies sugar paste, dust with cornflour and push into the football mould. The paste should protrude slightly above the height of the mould. Turn out and dust off any surplus cornflour with a dry paint brush.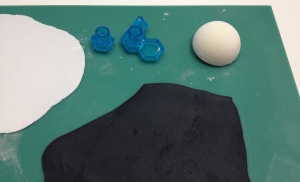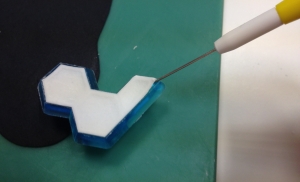 Using the cutters
Cut out 5 of the 3 section pieces in white paste and 6 pentagons in black paste. Use a scribe if need be to help you get the shapes out of the cutter.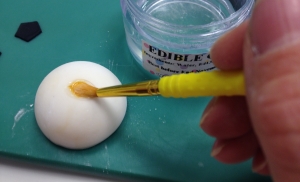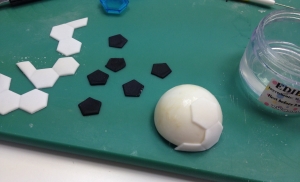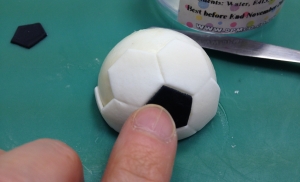 Fix the pieces in place
Paint the surface of the half ball with edible glue.
Starting at the bottom secure a white section in place, then another white one and then fill in the gap with a pentagon.
Continue until you have covered the half ball. You may need to slightly adjust the pieces (they will slide across the glue) so that the pentagons fit neatly.