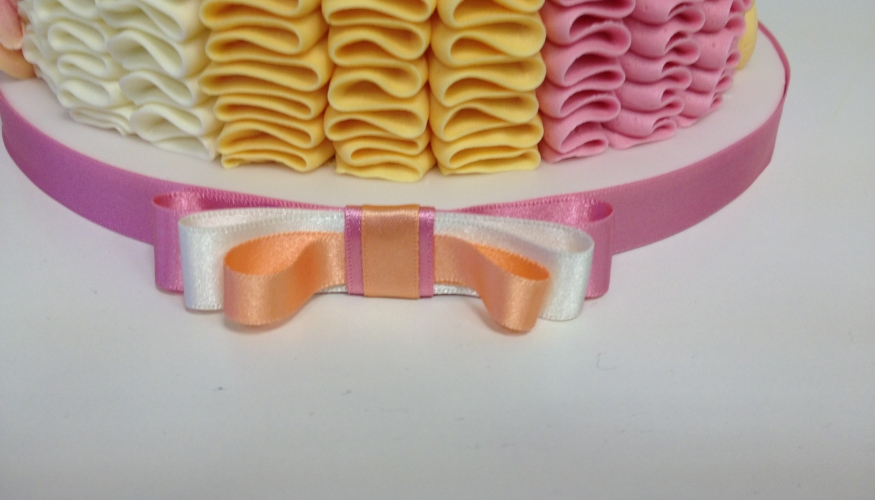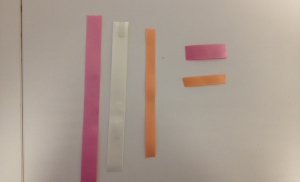 Cut your ribbon lengths
You can make your bow as simple or as detailed as you like. The basic principle is the same.
For the bow cut a length of ribbon for each set of loops - for a single bow one length approx 25cm; for a double bow, two lengths - 25cm & 20 cm; for a triple bow (as shown) three lengths - 25cm, 20cm & 16cm. You can choose whether to use all one colour or several. Cut a shorter length to wrap around the bow (the length will depend on the width of the ribbon chosen).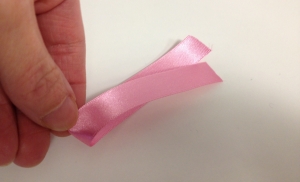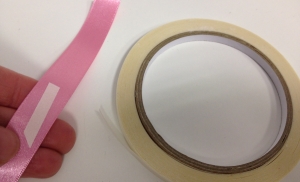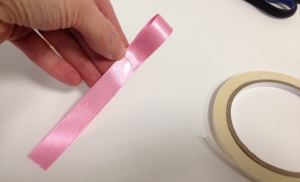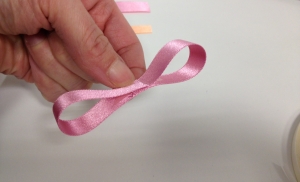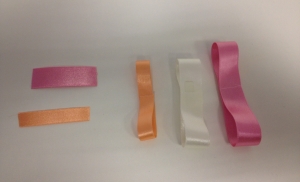 Make the loops
Fold the longest length of ribbon in half to find the centre.
Secure a piece of double sided tape along the centre of the ribbon.
Fold one end in to the centre and fix to the double sided tape.
Repeat for the other side.
Repeat for the other ribbon lengths. The triple bow shown now has three loops of ribbon.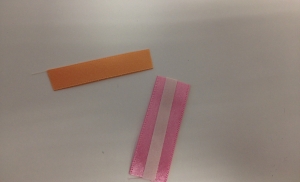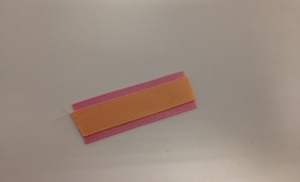 Centre
For the centre if you would like a contrast colour, secure a narrower piece of ribbon on top of the remaining short ribbon length using double sided tape.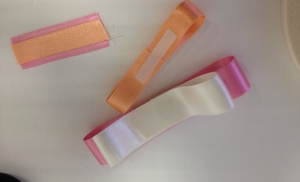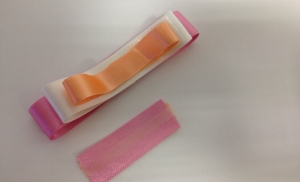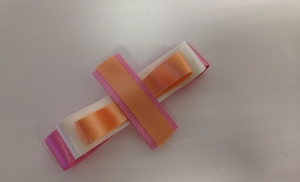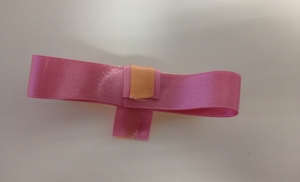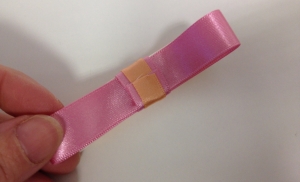 Assemble
Fix the ribbon loops together with double sided tape. Layer them with the longest loops at the bottom.
Using double sided tape wrap the short length around the centre of the ribbon loops.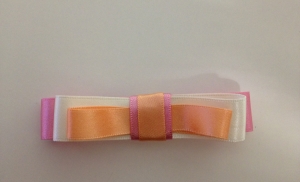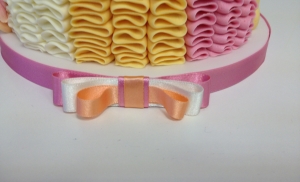 Ta Dah!
Ta Dah! a beautiful, effective and very simple professional finishing touch.