Step by step instructions and some lovely top tips to ensure the most delicious scones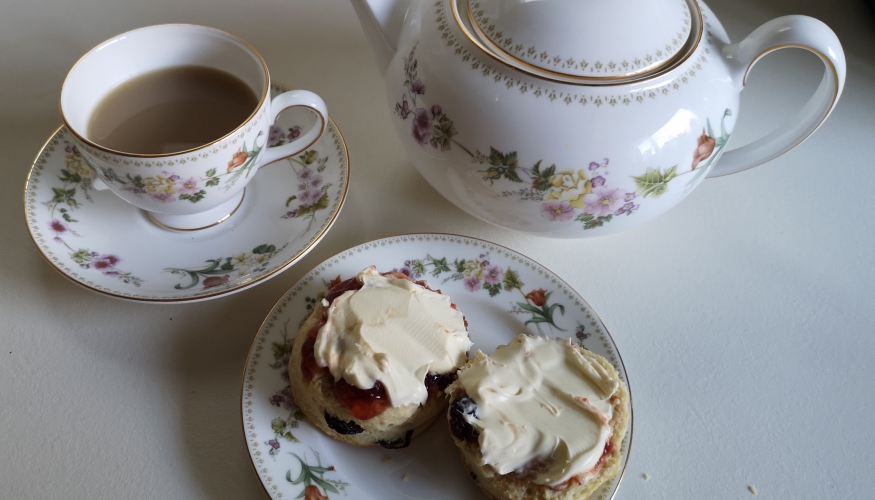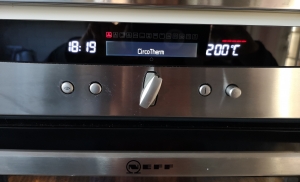 Preheat your oven
Heat your oven to 200C or gas mark 7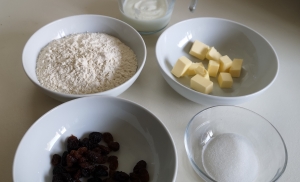 Prepare and weigh your ingredients
225g self-raising flour
55g cold unsalted butter, cut into cubes
25g caster sugar
150ml buttermilk (or use a 50/50 mix of natural yoghurt & milk)
50g dried fruit such as raisins & sultanas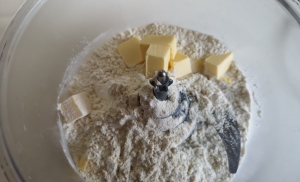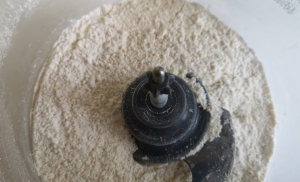 Rub the fat into the flour
You can do this by hand but I put the flour and the butter into my food processor, whizz until it looks like very fine bread crumbs.
Add the sugar and buttermilk
Add the sugar and give it another whizz to mix evenly.
Add the buttermilk and whizz until just combined.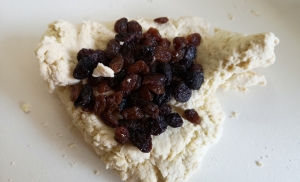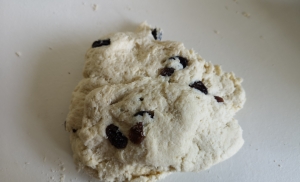 Add the fruit
Tip your dough out onto a lightly floured surface.
Add the dried fruits and knead lightly until combined.
Roll the dough
Roll the dough (or simply pat it to flatten) to about 2.5cm deep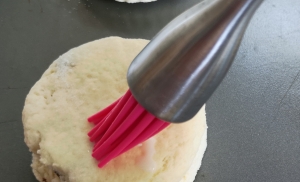 Cut out your scones
Cut out your scones. I usually use a 6-7cm cutter (this will give you 6 scones) but this is personal preference. I also prefer a plain cutter as I find this gives a better rise. Press the cutter through the dough and give a slight turn to ensure an even cut.
Lightly knead the trimmings of dough back together to cut another scone.
Place the scones on a baking sheet (no need to grease) and brush the tops with a little milk.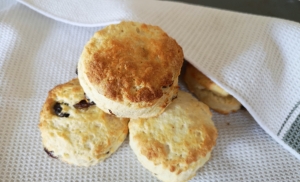 Bake
Bake for 12 - 15mins until well risen and golden brown.
Remove from the oven, allow to cool for a couple of minutes and then wrap them in a clean tea towel until cool (this prevents them from drying out)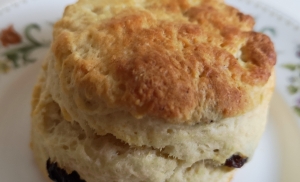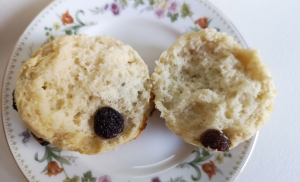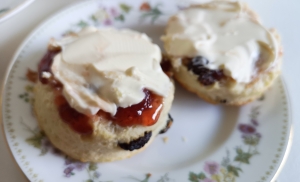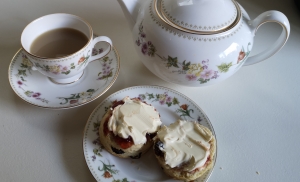 Enjoy!
Scones should be light and fluffy and traditionally are served with jam and cream (preferably clotted cream!)
Other sweet flavours
You could make a plain sweet scone - just leave out the dried fruit.
You can add grated lemon zest and/ or soak the dried fruit in freshly squeezed orange juice for an even fruitier version.
You could replace the dried fruit with chopped glace cherries - wash and dry the cherries to remove excess syrup, then cut into small pieces and lightly coat in flour.
You could add a little spice such as cinnamon, nutmeg or mixed spice.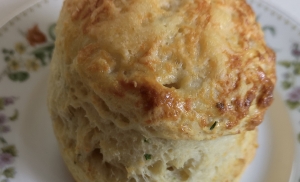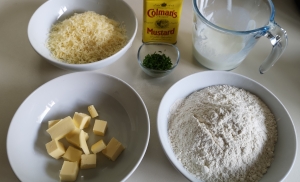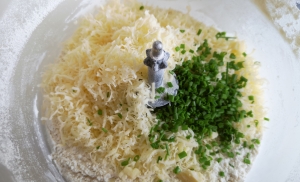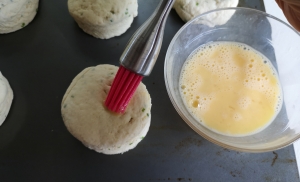 or make a cheese scone
The principles are exactly the same.
Leave out the sugar and the dried fruit. Add 1 teaspoon dried mustard powder and 50g finely grated strong cheese such as gruyere, mature cheddar or mature red leicester. If liked, add 1 tablespoon of finely chopped fresh chives.
Brush the tops with beaten egg instead of milk and sprinkle with a little more cheese.