Fundraising Events
A cupcake decorating party is a fun and unusual money spinner and can help your school, charity or club raise vital funds.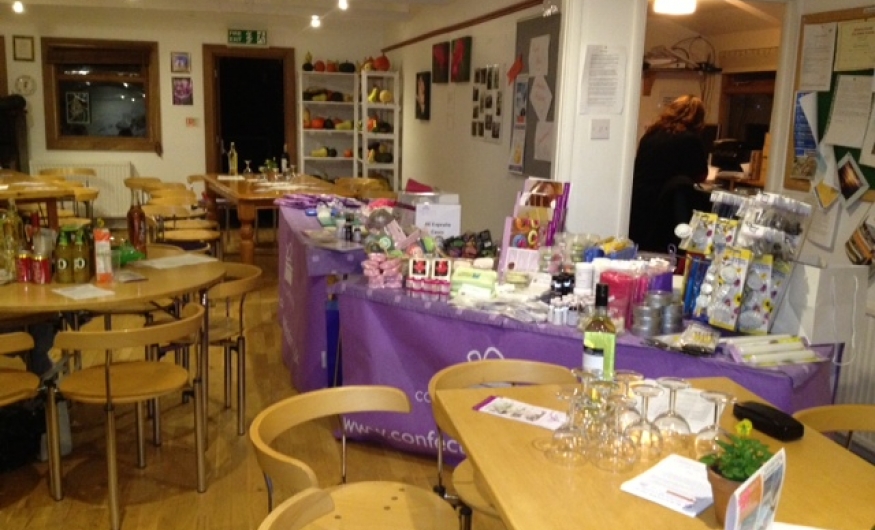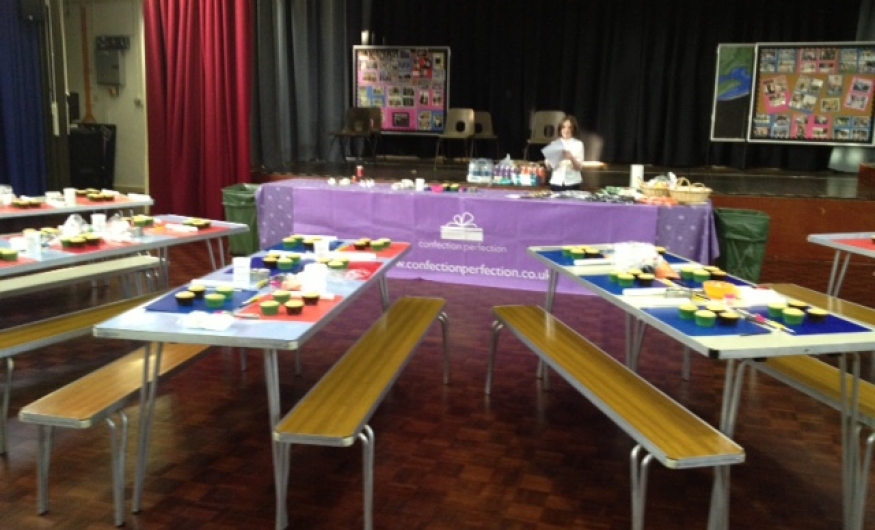 Fundraiser participants will learn with one or more of our tutors the secrets tips and tricks to create the most tantalising set of cupcakes that they can take home in the box provided – unless you want to sell or raffle them at the end of the night.
Call our events team now to pick your theme, discuss your ideas or look further at our Corporate Events, Hen Parties and Children's parties for special packages.
What will your participants create?
6 buttercream piped cupcakes
3 chocolate frosting piped cupcakes
3 animal print cupcakes
Finish cupcakes with edible stars, hearts, curling ribbon, blossom and sparkling sugars
Annabelle Jane Cake School will provide:
Tutor(s)
All decorating equipment
Icings and decorations
Cakes (or you can provide your own)
Equipment for sale/order forms…for those in your team who catch the decorating bug
You will provide:
Venue, tables and chairs
12 cupcakes per participant (unless we are to provide, extra charges apply)
Table cleaning wipes, kitchen roll and black sacks
Hand cleaning wipes
Aprons (usually participants bring their own or we can provide disposable aprons for a small charge)
Costing:
Many people have used a ticket price of £25.00 to cover costs and raise funds.
Our price to you, when you are providing cake
£100 + £15 per head
We charge an additional £6 per person if you would like us to provide 12 vanilla cupcakes in a cupcake box
Mileage is charged at 45p per mile. Please do give us a call or drop us an email if you would like to discuss a larger group; special prices will be available.
Pricing
The pricing of the evening is ultimately up to you to assess however we felt that the following may be appropriate:
Based on £25.00 per head the packages alone would raise the following amounts:
If providing your own cakes
15 participants £50
25 participants £150
35 participants £250
If Annabelle Jane Cake School provide cakes
20 participants covers cost
25 participants £25
35 participants £75
In addition to the monies made from the "main event" many previous fundraisers have increased the takings by
Purchasing items of equipment ~ we will donate 10% of all sales to your fund
Providing refreshments
Running a cupcake themed raffle
Arranging other suitable wares to be available for sale on the evening
You could even sell the cakes the next day at a bake sale (if they last that long of course)
To find out how we can help you raise money please call our design team or send us an email.