The benefits of attending a cake course by Paul Bradford
A message from the re-knowned Paul Bradford explaining the value of attending a cake course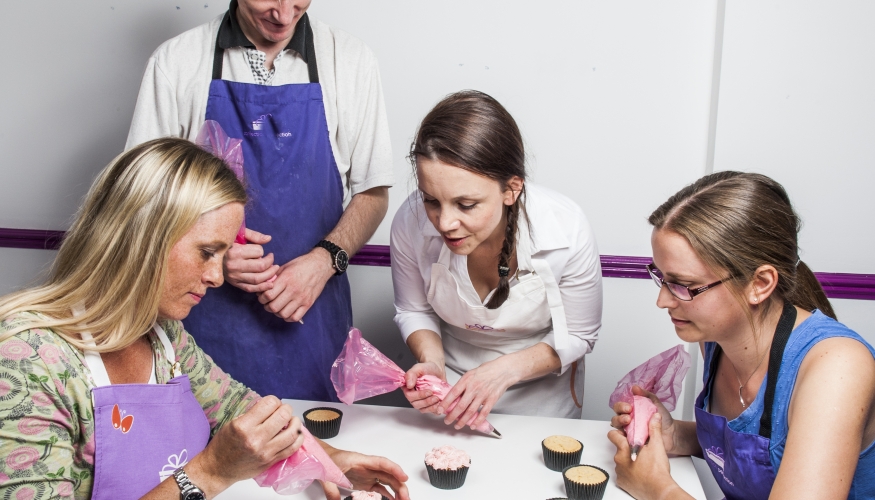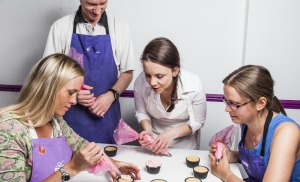 The value of attending a cake course
Paul Bradford is a multi-award winning cake decorator from Scotland who runs his own online cake decorating tutorials at www.designer-cakes.com.
Despite doing the majority of his teaching online and via cake shows these days. Paul still believes that attended cake courses provided from well established cake schools such as Annabelle Jane Cake School is a highly important part of learning the art of cake decorating.
"Whether your a beginner, intermediate or advanced cake maker their are huge benefits to taking face to face classes in a more personal setting"
"This allows the teacher to correct any mistakes your may be making whilst learning as well as correct any issues or bad habits you may have."
"The teachers can also guide you in a more intimate setting to help improve your cakes and make suggestions. Not only this but you will often find yourself learning from the other students in the class whether it be from their own work, questions or mistakes and it soon becomes a great social experience. There are many people who attended classes I used to run who have made friends for life and now have other like minded people to share their passion with."
"I believe when it comes to cake classes there are few better than Annabelle Jane Cake School. They are well known in the industry and offer such a wide range of courses, there's something for everyone. Being taught myself as a young boy from my Gran, I personally think that their parent and child cupcakes class is a fantastic idea…!"
Given that it was from a young age that I realised my passion thanks to baking with my Gran. I always think it's a great idea to encourage children to experience the joys of cake (without just eating it) from a younger age.
It's always hard to know what to expect from a cake course, especially if it's your first time. However, Annabelle and all the tutors at the school are experts in their field and are always highly spoken about in the industry. This thanks to their kind demeanour and years of experience.
There are many schools and tutors out there providing great classes, experiences and service so why not treat yourself to an attended course experience to help your cake decorating journey?