How to make and decorate vanilla cookies
Learn the basics of baking and decorating delicious vanilla cookies!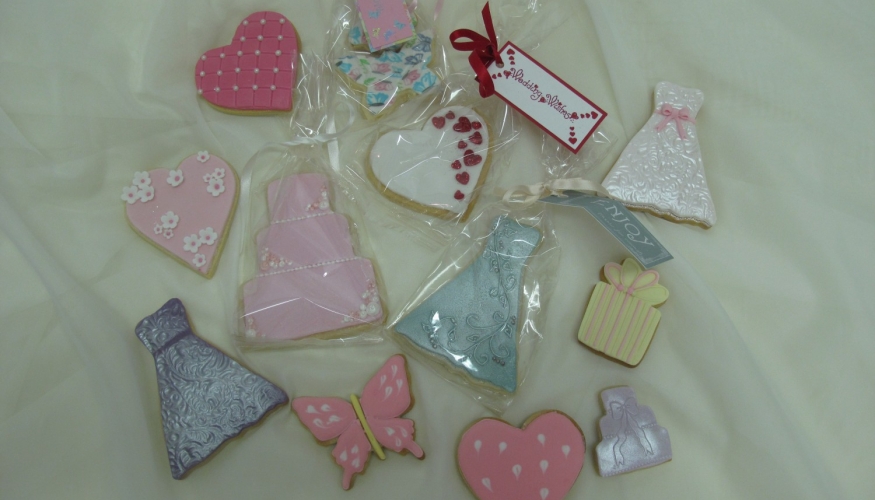 Ingredients
200g unsalted butter (please note: you MUST use block butter, not margarine, spreadable butter etc)
200g caster sugar
1 egg, lightly beaten
400g plain flour
½ teaspoon ground vanilla beans
Recipe
Cream the butter, sugar and vanilla until soft and well mixed. Add the remaining ingredients and mix on a low speed until it forms a dough. Gather into a ball and either place in a freezer bag or wrap in cling film. Chill for at least an hour before using.
Preheat oven to 180°C/ gas 4.
Roll out to a thickness of about 5mm using spacers and cut out shapes. It is best to roll the dough between 2 sheets of greaseproof paper. If you use lots of flour the dough will become tough. Place on a lightly greased baking sheet (cake release works best) and cook for approx 8 – 10 minutes. Cool on a wire rack.
Flavour variations
We recommend the beau flavours – these are highly concentrated and they are bake stable (i.e. they are not affected by heat). You only need a few drops.
To make chocolate cookies replace 50g flour with 50g cocoa powder.
To ice a cookie in sugar paste
Sugar paste is a commercial icing and is available in an array of colours. If you wish to achieve different shades the best colourings to use are the sugarflair paste colours. Liquid colours affect the consistency of the icing and dust colours are harder to mix in to achieve an even shade.
Knead the icing thoroughly before using and to prevent the icing sticking use a light dusting of cornflour. Roll the sugar paste out between spacers to achieve an even 5mm thickness and use the matching cookie cutter for your cookie to cut the corresponding shape. Paint the top of the cookie with a little piping jelly and fix the sugar paste shape on top.
Flavoured sugar paste
Add a few drops of your chosen beau flavour to the sugar paste and knead well.