Delightful ideas with edible glitter
Before starting read what it says on your pot of glitter! We recommend Rainbow Dust edible glitter - because the glitter is 100% edible you can have fun sprinkling it on everything!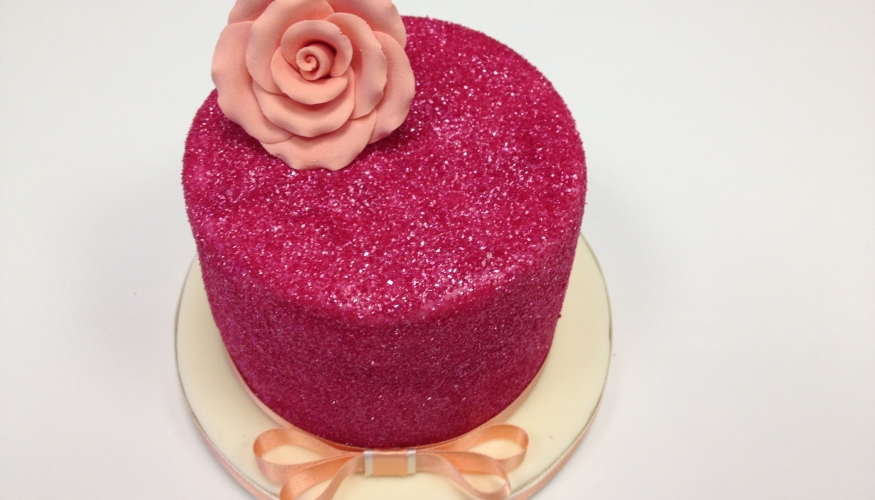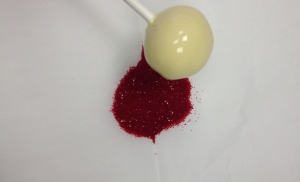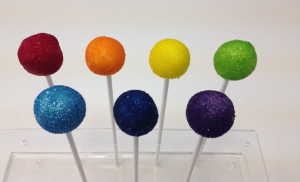 Sparkly cake pops
Dip your 'pop' in white chocolate and then before it sets roll in edible glitter.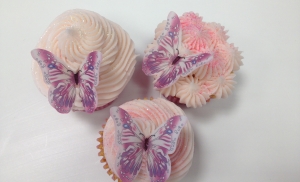 Glittery cupcakes
After decorating your cupcakes sprinkle with a little (or a lot!) of pretty glitter.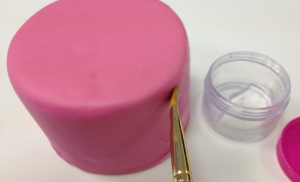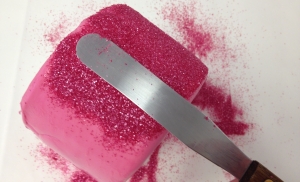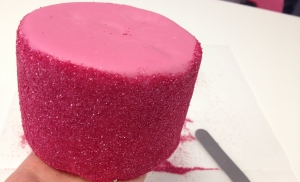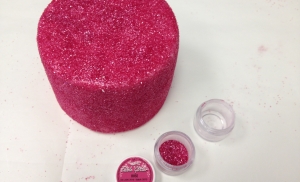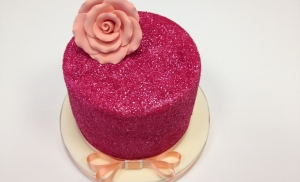 Wow factor glitz!
For real glitz and glamour why not cover the entire cake with glitter? Ice your cake in sugar paste and allow to firm (ideally overnight but at least a couple of hours) - paint edible glue all over the sides of the cake and then turn the cake on its side and roll in glitter.
Use a palette knife to pat glitter into any areas that haven't covered evenly. Turn the cake the right way up, paint the top with edible glue and sprinkle all over with the glitter - WOW!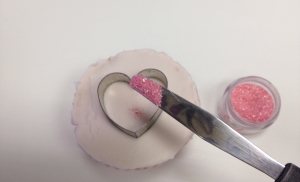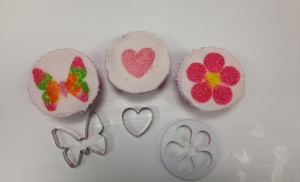 Dazzling hearts or flowers or butterflies
Perfect on butter cream topped creations. Place a heart cutter on top of your cake and sprinkle edible glitter inside the cutter to create a glitter heart. Carefully remove the cutter.
This idea can easily be adapted to use with any shape cutter. If you have a sugar paste cake paint edible glue inside the cutter shape before sprinkling with glitter.
Twinkly ice cream decorations
Dip the end of an ice cream wafer or cafe curl into melted white chocolate and then into glitter.
Snazzy meringues
The glitter is bake stable so after you have spooned or piped your meringue shapes sprinkle with edible glitter - bake as usual.