A quick and easy Nativity Christmas cake - all in chocolate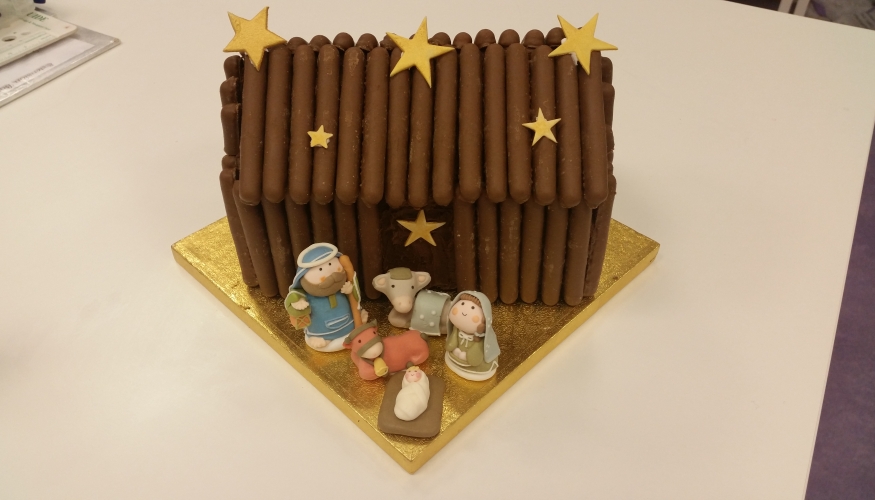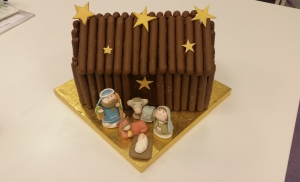 You will need
7 inch square luxury chocolate madeira cake (recipe card available from cake-school.uk)
3 boxes of chocolate finger biscuits (you can eat the spares!)
Chocolate buttercream
Cake carving knife
Cake leveller
Cranked palette knife
Cocktail sticks
10 inch square gold cake drum
Holy family edible figures (available from Annabelle Jane Cake School)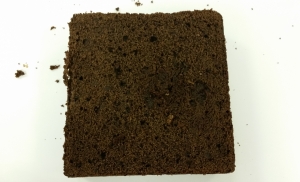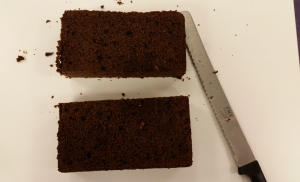 1
Trim the top from your cake to level and then cut the cake in half lengthways (measure with a ruler for accuracy).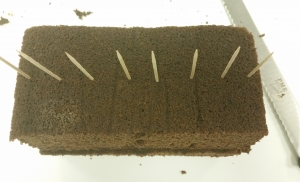 2
Take one half and measure the half way point, lengthways, down the middle. Use cocktail sticks as a guide.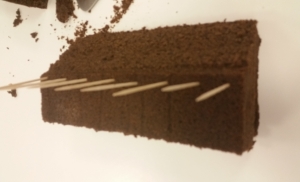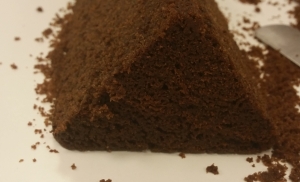 3
Use a good knife (we recommend the PME cake carving knife) to cut the angle for the roof. Cut from the cocktail sticks to the bottom edge of the cake. Do it gradually.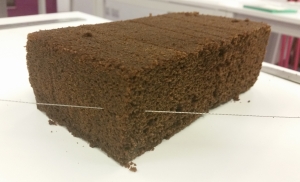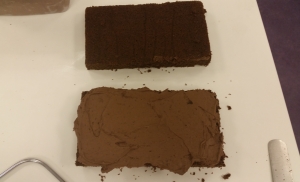 4
Take the other, uncarved piece of cake and use the leveller to cut in half sideways for the filling.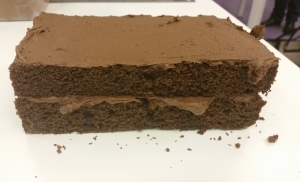 5
Sandwich the layers together with chocolate buttercream (a cranked palette knife is ideal).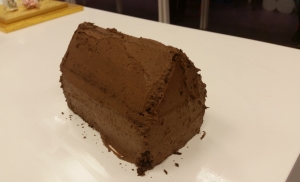 6
Spread a layer of chocolate buttercream all over the cake to crumb coat.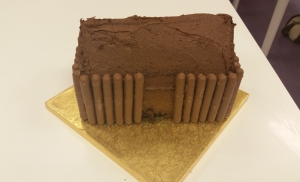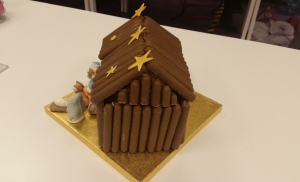 7
Cover with chocolate fingers, leaving a space for the stable door. Start with the walls and do the roof last so it over hangs on the edges. Cut the chocolate fingers to size as necessary.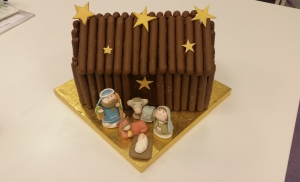 8
Place on a board and arrange the Holy family. Add a few stars if liked.