Macaron and Sweet Treats Recipe Card
Learn how to make the beautiful macaron and get another four sweet treats to add to your repertoire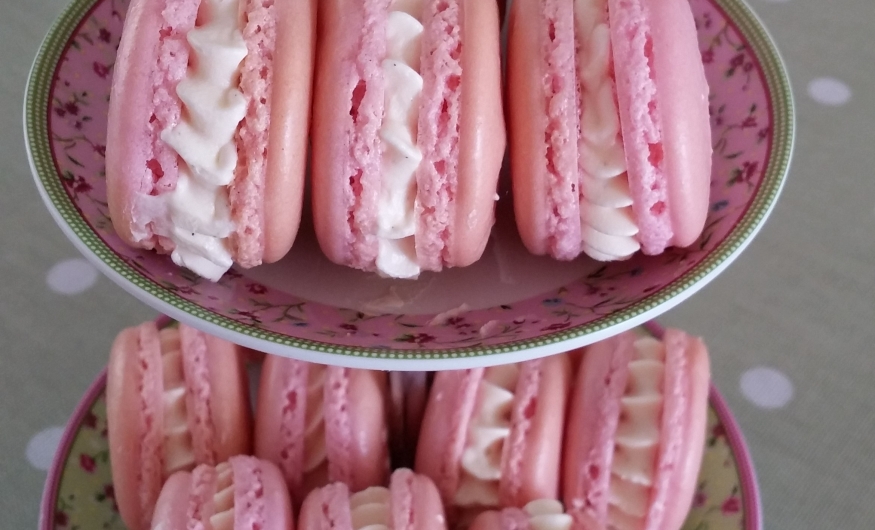 Get five truly scrumptious recipes for the price of one! Not only do you get the perfectly delicate Macaron, you also get Meringues, Rice Krispie treats, Vanilla Cookies and any chocolate lovers favourite, Chocolate Brownies. You will be the envy of all of your friends being able to create so many delicious treats.
Whilst some of these treats are beautiful just as they are, others can be used for more elaborate creations, or quite simply to help you impress with your wonderful icing or modeling skills. All in all this is a truly wonderful recipe card to add to your collection.
This is currently being re-printed. We will send you a PDF via email and as soon as the hard copies arrive this will be posted to you.
Chocolate Brownies: very simple & delicious & works every time. Made it dairy free & gluten free & it was still amazing.
— Sarah Morrison-Lane, 1st February 2018
Would give this 6 stars if I could - the most amazingly simple & straightforward macaron recipe.
— Stacey Williams, 2nd February 2018
Thank you Annabelle for your biscuit recipe on the macarons/treats card. I've finally made decent gluten free cookies after several poor attempts with other recipes and, not only that, I've made custard creams by substituting custard powder for the cocoa!
— Margaret Hutchinson, 8th August 2018
Chocolate Brownies. Simply delicious & if you love more gooey brownies just double the quantity of dark chocolate nibs.
— Sarah M-L., 25th September 2019
I found this card so helpful and use it every time I make macarons. It's easy to follow and the card is wipe clean so always easy to clean.
— Tracy Majaffey, 25th September 2019
I just need to mention how amazing the macarons recipe is, I have always been daunted by them as they look so dainty, my first ever attempt and I am in love, thank you for such a beautiful and fail proof recipe!
— Jessica, 7th November 2020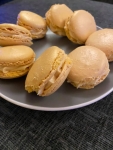 I love making the meringues on this card its a Saturday night treat.also use the brownies and cookies on this card.
— Sharon Hodsdon, 5th February 2022
YESSSS! Finally a macaron recipe that produces the perfect macaron! I'm no longer disappointed with flat and dry macarons – it's the tips on the card that really help make a difference and each step is so well described it's hard to go wrong. On the same card I've used the meringue and the vanilla cookie recipes both of which are so easy to follow and produce such lovely treats.
— Marie Roostan, 11th February 2022