Winter wonderland - 6 week course
A beautiful Christmas centrepiece - decorate 5 cakes as a fairy castle, a mini igloo, a penguin slide and iceberg with penguins and lots of decorative techniques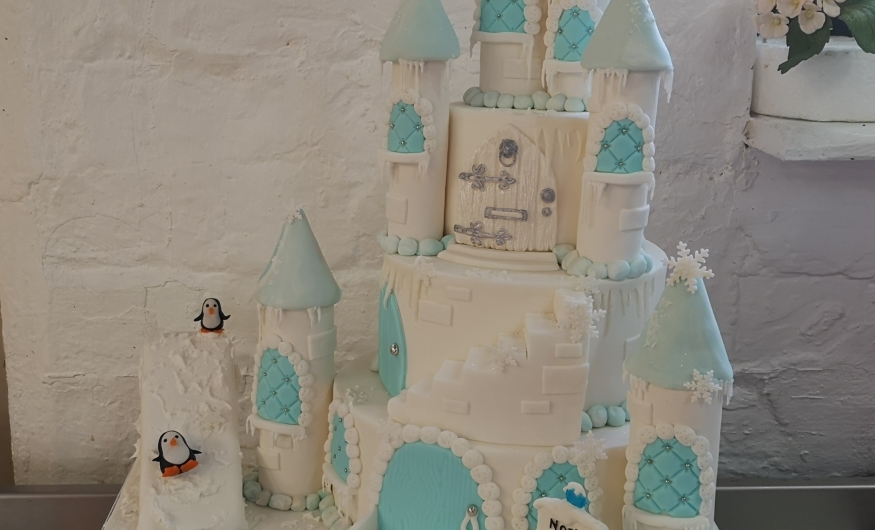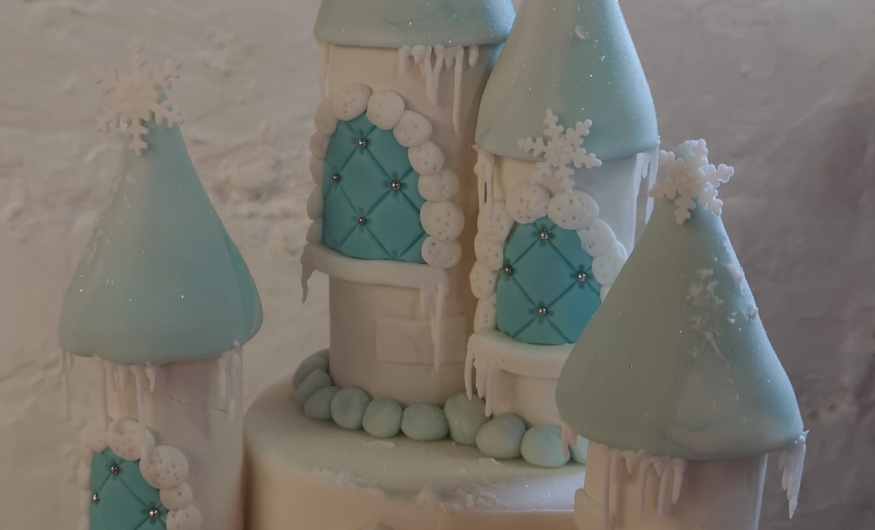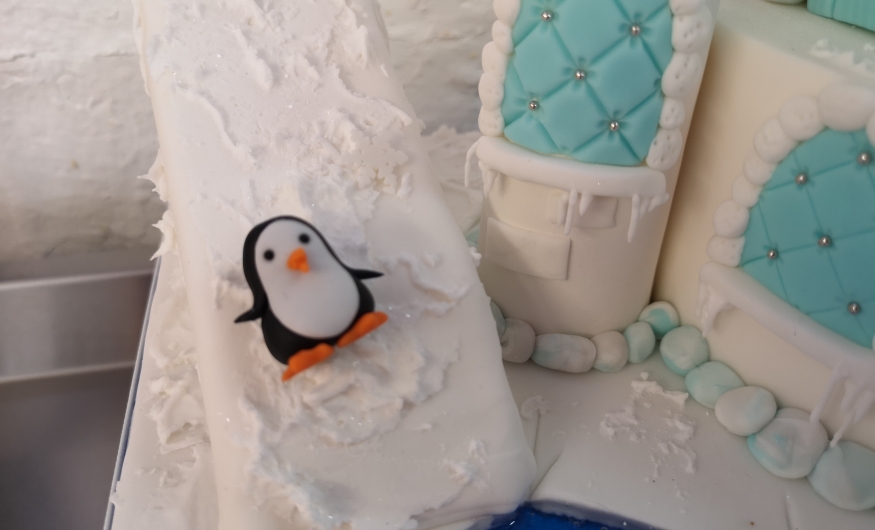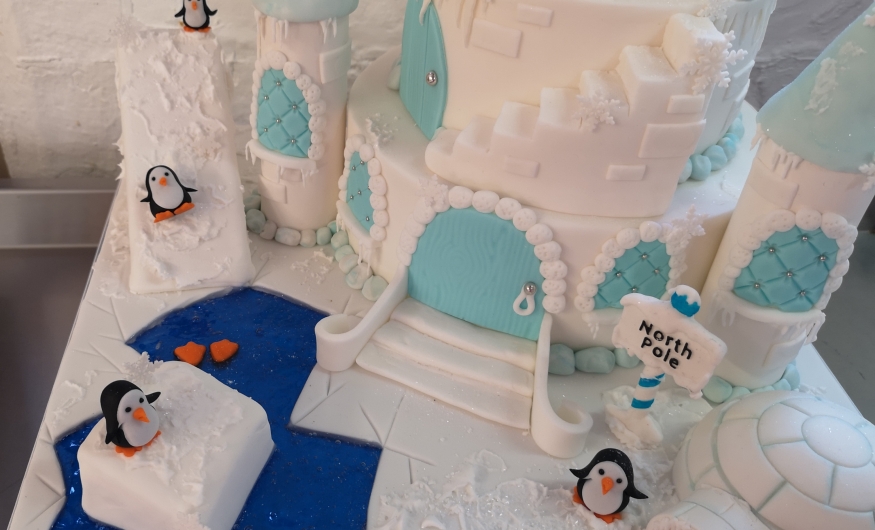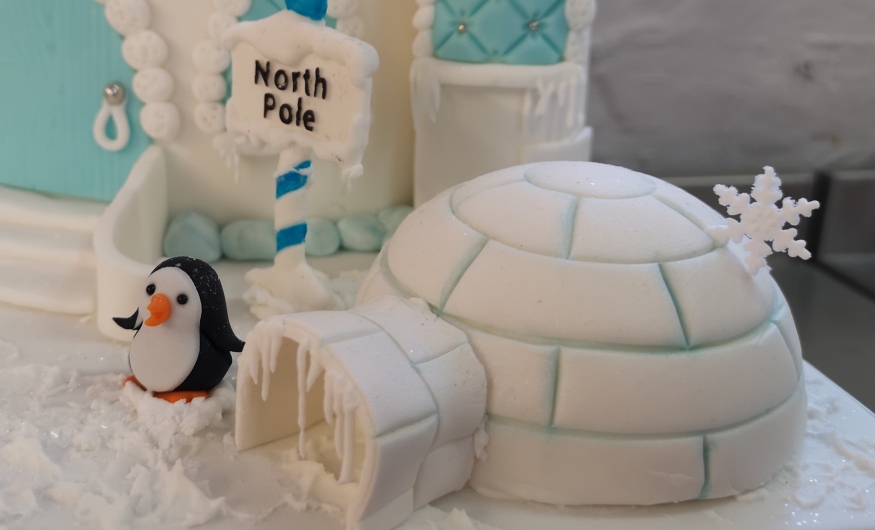 This fast paced course is jam- packed with techniques - be amazed at how much you learn and go home with a real show-stopper for your Christmas centrepiece.
Tutorial - what is pastilage and how to make it
How to make pastillage castle turrets
How to ice a cake board
How to use piping jelly to create 'water'
Marzipan your cakes using both the all in one method and also the panel method.
Ice your cakes in sugarpaste
Create marbled paste
How to use texture mats and embossers
How to use moulds
How to use a range of cutters and techniques
How to create stairs, steps and a balustrade
How to make penguins from icing
Use of lustre sprays
How to use food pens
How to use metallic paints and lustre dusts
Tutorial - what is royal icing, uses and storage
How to use royal icing to create 'snow' effects
How to pipe icicles
How to stack cakes, the use of dowels and transportation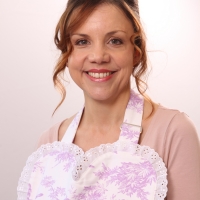 Annabelle
Annabelle
Director
Annabelle established Confection Perfection (now re-branded as Annabelle Jane Cake School) in 1996 from her kitchen table; bought her first retail premises in 2000 and is now settled in a delightful setting in Bearsted, just outside Maidstone. Annabelle has extensive cake decorating experience and is highly creative and artistic. Annabelle is an accredited tutor for the PME Diplomas in Sugar craft and also designs and delivers a wide range of other highly successful cake baking and decorating classes. Annabelle has a huge vision for our Cake School and ensures that the strong reputation we have earned continues to grow lead by her consistently high standards.
Everything is included - the 5 fruit cakes, marzipan, icing, boards, box, dowels, colours and use of equipment. Students also receive a comprehensive set of notes and a 10% on shop purchases (on items used on the course) for the duration of the course. We provide tea, coffee, drinking water and cake. You may like to bring an apron.
I thought this course was absolutely great. Learnt so many techniques and used ones already learnt. Would definitely recommend. Much much more than expected. Loved it.
— Delenda James, 10th December 2019
Always an amazing time on Annabelle's course, always helpful and always learn so much. 10/10 in every aspect.
— Anita Bray, 10th December 2019
Never thought I would be able to do this and I am so pleased I did - amazed at what I am able to achieve, surpassed my expectations.
— Jo Prideaux, 10th December 2019
Fabulous end result and excellent tuition. This is my fourth consecutive year of the Christmas cake course - this one is the best yet! Such a beautiful cake, fabulous atmosphere and exceptional tuition. Thank you!
— Katie Robinson, 10th December 2019
Learnt so many more skills. Loved it - confident to have a go for a client in the future. Fun & more than expected. Awesome tutor.
— Kirsty, 10th December 2019
5*. Tutor fantastic. Very likely to do more.
— , 10th December 2019
Everyone should have a Christmas castle in their lives. One million percent recommend. What I expected and so much more. Every minute enjoyable and I could do it all again.
— Lisa Berry, 10th December 2019
So much fun. Annabelle is excellent, patient & explains everything so clearly. I've learned so much. Thank you for all your encouragement & help.
— Lisa Berry, 10th December 2019
Brilliant course & Annabelle was brilliant too.
— Sue Butcher, 10th December 2019
Fabulous tutor. 5 star course.
— Dawn Allchin, 10th December 2019
A phenomenal course, lovely like minded 'cakers'. Amazing cakes and a fantastic tutor.
— Chris Harris, 10th December 2019