Hand painted 2-tier poppy meadow cake
Using food colours, cocoa butter and clever techniques learn how to paint on sugar, make a poppy and create and assemble a 2-tier stacked cake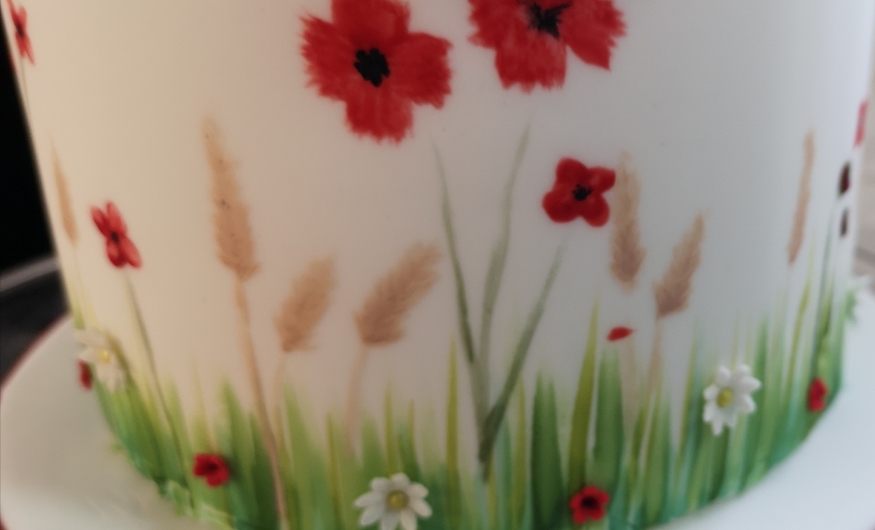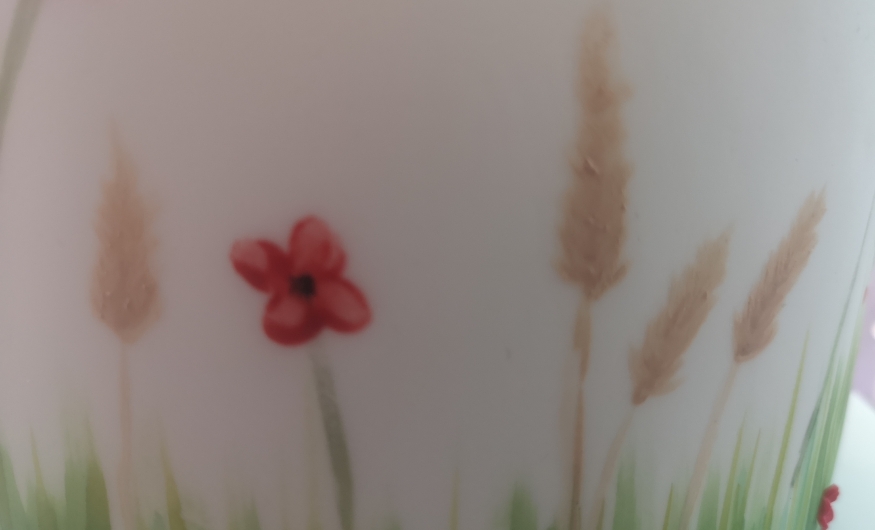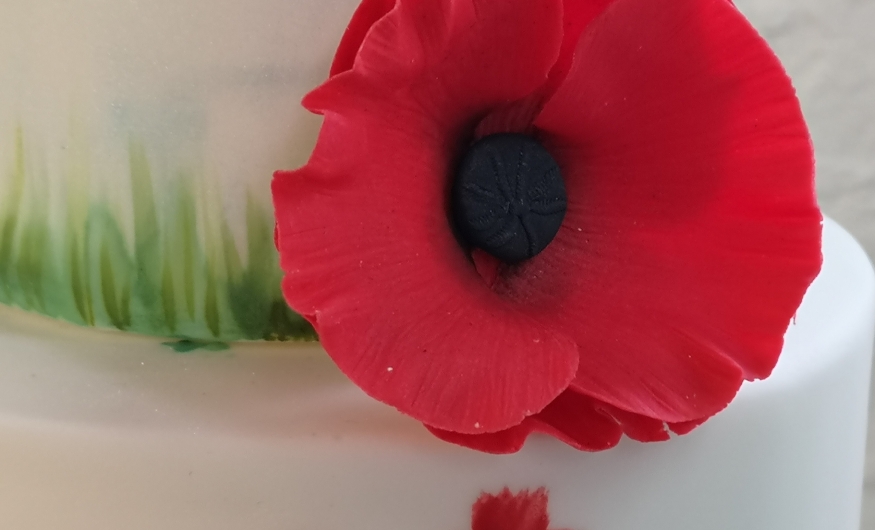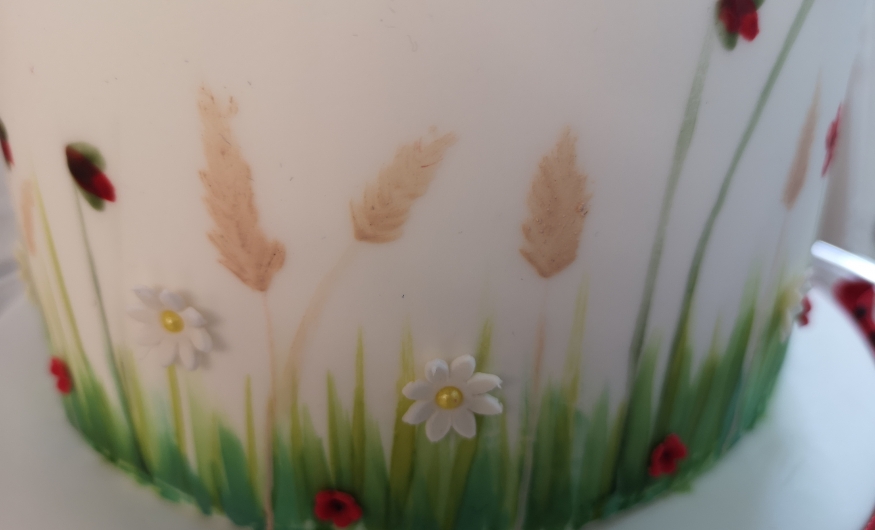 You don't have to be able to paint, you don't have to be artistic - we will teach you exactly how to create clever and beautiful hand painted designs on cakes.
We will bake you 2 madeira cakes. During the day learn to professionally split, fill and crumb coat your cakes. Learn to cover your cakes flawlessly with sugarpaste including sharp edges. You will ice a board and learn how to bake it for the most professional finish. Learn to stack and assemble your cakes with dowels. You will make a poppy from sugar and complete the design with a hand painted meadow scene. This is a cake with a real 'wow factor' and you will go home brimming with new ideas.
How to layer cakes (each cake will be 4 inches deep)
How to fill cakes
How to crumb coat
How to ice with sugarpaste to achieve a flawless finish with sharp edges
How to ice a cake board including baking technique
How to stack a cake using dowels
How to attach ribbon to a cake board
How to make an unwired poppy using flowerpaste
Tutorial - all about colour
How to create paint using paste colours/ rejuvenator
How to create paint from cocoa butter and dust colours
How to acheive the right consistency
How to blend and layer colour
How to fix mistakes!
How to apply dust directly to a cake
How to use a chocolate melting pot
How to make tiny blossoms and daisies
How to transport your cakes
Students will receive 12 paintbrushes to use throughout the day which you then keep and take home with you.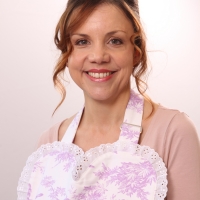 Annabelle
Annabelle
Director
Annabelle established Confection Perfection (now re-branded as Annabelle Jane Cake School) in 1996 from her kitchen table; bought her first retail premises in 2000 and is now settled in a delightful setting in Bearsted, just outside Maidstone. Annabelle has extensive cake decorating experience and is highly creative and artistic. Annabelle is an accredited tutor for the PME Diplomas in Sugar craft and also designs and delivers a wide range of other highly successful cake baking and decorating classes. Annabelle has a huge vision for our Cake School and ensures that the strong reputation we have earned continues to grow lead by her consistently high standards.
Everything is included - the cakes, board, box, icings, materials and use of equipment. Students will receive 12 paintbrushes to use throughout the day which you then keep and take home with you. Students are also given a full set of course notes as well as a 10% discount in the shop on anything used on the course. We provide tea, coffee, drinking water and cake. You may like to bring a packed lunch.
OMG. So enjoyed doing this cake. I think everyone who wants to move onto another level should try it, you'll surprise yourselves.
— Delenda James, 9th November 2019
Brilliant day. Annabelle was brilliant I learnt so much about painting a cake.
— Sue Butcher, 9th November 2019