Easter Cupcakes
Create these 4 super cute cupcakes, skills include simple modelling and piping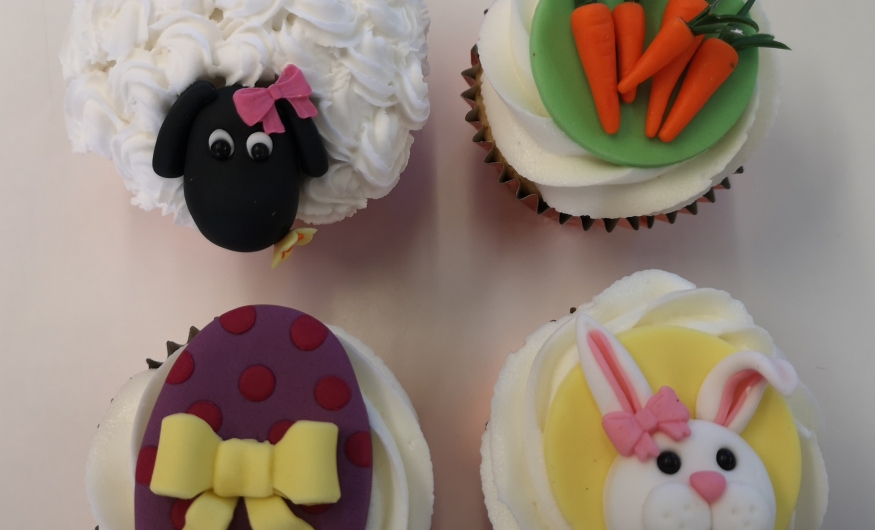 We will bake you 4 cupcakes. Spend 2 hours decorating them on an Easter theme (sheep, bunny face, carrots, easter egg). A fun course that's jam packed with skills - be amazed not only at what you can create but also by how much you can learn in a short time. The skills learnt can easily be used on cookies and larger celebration cakes too.
How to create a cupcake dome
How to pipe rosette skills with royal icing
Tutorial - Different types of icings, how to choose, use, store
Simple modelling techniques
How to use a range of professional tools and techniques to enhance your modelling
How to use moulds
How to create a bow from icing
How to create patterned paste
How to make cupcake toppers
How to pipe a basic swirl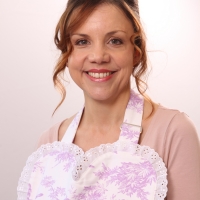 Annabelle
Annabelle
Director
Annabelle established Confection Perfection (now re-branded as Annabelle Jane Cake School) in 1996 from her kitchen table; bought her first retail premises in 2000 and is now settled in a delightful setting in Bearsted, just outside Maidstone. Annabelle has extensive cake decorating experience and is highly creative and artistic. Annabelle is an accredited tutor for the PME Diplomas in Sugar craft and also designs and delivers a wide range of other highly successful cake baking and decorating classes. Annabelle has a huge vision for our Cake School and ensures that the strong reputation we have earned continues to grow lead by her consistently high standards.
Everything is included for you to create your Easter upcakes - the materials and use of equipment. We will provide a box to take your cupcakes home in.
We provide tea, coffee, drinking water and cake. You may like to bring an apron.
Students recieve a comprehensive set of notes and a 10% discount on shop purchases (off items used on the course).
Brilliant course & wonderful tutor.
— Sue Butcher, 18th April 2019
Wonderful course - great fun and I learned a lot. Excellent tutor.
— Joanna, 18th April 2019
Great fun & lovely way to chill out & relax for the evening! Tutor excellent as always!
— Liz, 18th April 2019
I would never have thought I would be able to create something looking so professional. Great tutor, very good at explaining step by step. Lovely experience, and fun.
— Louise, 18th April 2019
Very likely to come back. Brilliant tutor.
— Susie, 18th April 2019
Perfect for all ability levels. Fun, fun, fun. Full of techniques in a relaxing & enjoyable atmosphere. Awesome tutor, explains clearly & very helpful.
— Alexis Ingram, 18th April 2019
This was my first course. Everyone was very friendly & helpful. Very friendly & patient tutor - very simple, clear instructions. Time taken to make sure everyone understands.
— Melody, 18th April 2019
Brilliant tutor. It was jam packed. The cupcakes came out beautifully.
— Wendy Riley, 18th April 2019
Great evening, lots of interesting things, lots of content, great fun.
— Diane Bradley, 18th April 2019